This year, within the framework of the collaboration memorandum signed with the Department of Fisheries and Marine Research, the "Cyprus Turtle Program" has been put into action.
This is a volunteer-led programme that is based on their active participation and training, involving individuals from academic institutions, and which is focused on the protection of sea turtles in the Akamas region and the broader Chrysochous Bay area.
This summer marks the start of a great and beautiful journey for us, dedicated to the protection of two sea turtle species, the Loggerhead (Caretta caretta) and the Green (Chelonia mydas), which are found in these areas.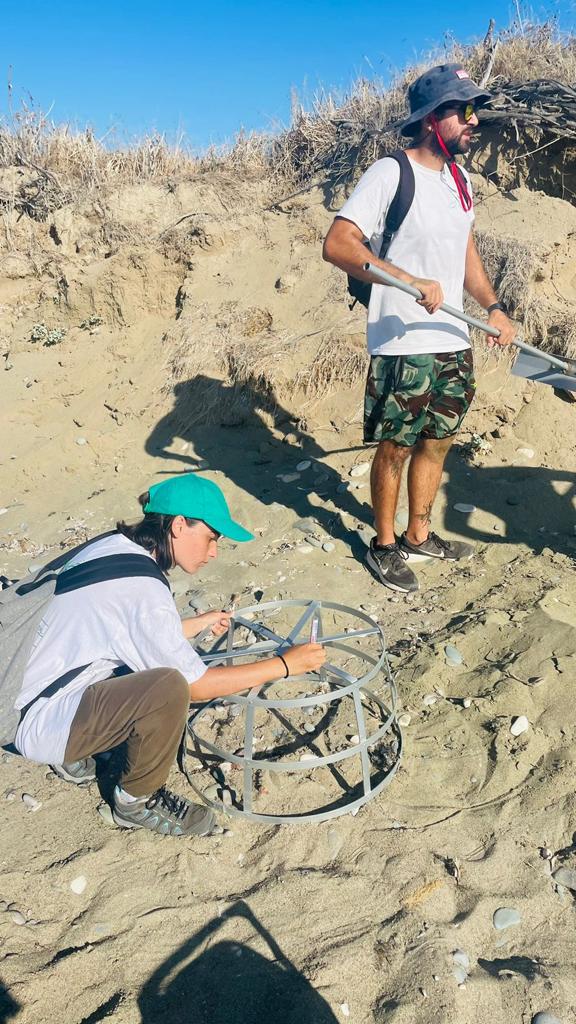 Our dedicated team of volunteers, under the guidance of our Foundation's staff, in cooperation with the Department of Fisheries and Marine Research and the sea turtle monitoring team, has worked diligently. They have located and protected nests, assisted in placing protective enclosures, conducted beach cleanups, carried out significant research on microplastics on the nesting beaches, and identified potential pressures and threats.
We have interacted with visitors on the nesting beaches, educating and raising awareness about the importance of sea turtle protection. We have shared guidelines for various methods of protecting these wonderful creatures. We want to express a big thank you to all our amazing volunteers and supporters who are the driving force behind this program! Stay tuned for more exciting updates as we continue our journey to safeguard the beloved sea turtles of the island.
For all the sea turtle enthusiasts out there, be sure to catch all the action by following us on Facebook and Instagram. Or, swim over to our website where you can become a proud supporter and amplify our collective voice for marine conservation. Together, we can make a real splash!